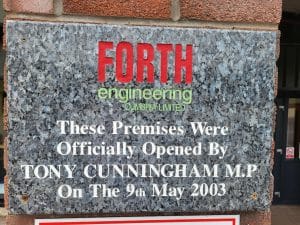 Today (May 9) we celebrate 20 years of providing solutions to a range of industry challenges locally, regionally, nationally and internationally from our headquarters at Risehow, Maryport, which was opened by Tony Cunningham MP on May 9,2003.
It's been an amazing two decades – you might notice a few changes from our archive photos!
If you want to find out how you can be part of Forth's story over the next 20 years and join an innovative team which makes a positive difference to our communities you know where to find us.